Contact information
Email: firstname.lastname@cs.helsinki.fi
Street address: Gustaf Hällströmin katu 2b, Exactum building, Room B229b
Mail address: Department of Computer Science, P.O. Box 68, FI-00014 University of Helsinki, Finland
Tel. +358 9 19151184, fax +358 9 19151120, Mobile +358 50 9112405, Skype hannu.tt.toivonen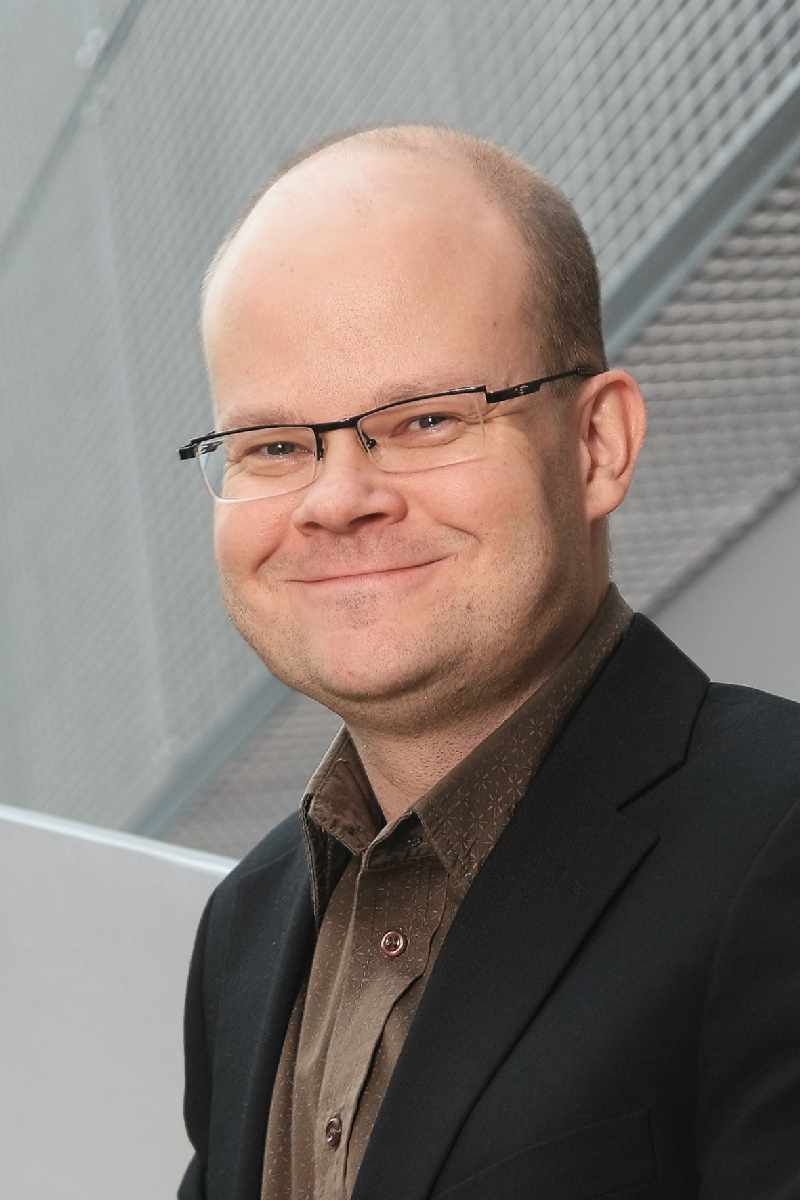 Hannu (T.T.) Toivonen
PhD, Professor of Computer Science, University of Helsinki
Leader, Discovery Research Group
Member, Helsinki Institute for Information Technology HIIT
Research interests
Knowledge Discovery, Creative Discovery, computational creativity, data mining, analysis of scientific data, search and exploration of networked information, with applications e.g. in bioinformatics.
Current scientific activities
---
Recent publications
Click here for a more complete list of publications.
Adaptive Heartbeat Modeling for Beat-to-beat Heart Rate Measurement in Ballistocardiograms. IEEE JBHI, accepted for publication.
The Use of Weighted Graphs for Large-Scale Genome Analysis. PLoS One, 2014
Software Newsroom – an approach to automation of news search and editing. Journal of Print Media Technology Research 2013.
"Let Everything Turn Well in Your Wife": Generation of Adult Humor Using Lexical Constraints. ACL 2013.
Automatical Composition of Lyrical Songs. ICCC 2013.
Effective Pruning for the Discovery of Conditional Functional Dependencies, The Computer Journal 2013.
Contrasting Subgroup Discovery, The Computer Journal 2013.
Named Entity Filtering Based on Concept Association Graphs. CICLing 2013.
On Creative Uses of Word Associations, SMPS 2012, invited paper.
Decomposition and Distribution of Humorous Effect in Interactive Systems, AAAI Fall Symposium 2012.
Sleep Musicalization: Automatic Music Composition from Sleep Measurements, IDA 2012. Winner of the Frontier Prize. See sleepmusicalization.net.
Lexical Creativity from Word Associations, KICSS 2012.
Unobtrusive Online Monitoring of Sleep at Home, IEEE EMBS 2012.
Privacy Preservation by k-Anonymization of Weighted Social Networks, IEEE/ACM ASONAM 2012.
Biomine: Predicting links between biological entities using network models of heterogeneous database, BMC Bioinformatics 2012.

13000 citations, h-index 38 according to Google Scholar (Dec 2012). Many articles and misc. citation statistics are available from Google Scholar, ResearcherID (Thomson Reuters), and Scopus (Elsevier).
---