Phishing again
Description:
As both the IT Center and the Department of Computer Science prepare for a forced change of all user passwords (in the aftermath of the Heartbleed bug)
, the phishers active too. We have once more received a number of phishing emails trying to lure our users to enter their login credentials to a fake "upgrade" page.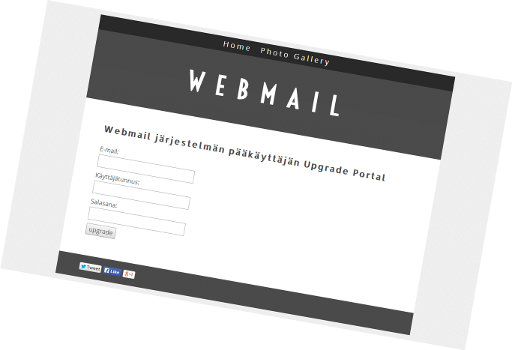 Our spam detector has been modified to recognize these phishing emails and the abuse department of the hosting provider of the fake "upgrade" page has been asked to take down the page.
All phishing emails (connected to this incident) have been automatically removed from users' inboxes. This kind of retroactive unwanted email detection and deletion is not normal practice and will not be carried out without serious reasons but was consireded necessary in this case.
REMEMBER
The Department of Computer Science websites always show https://....cs.helsinki.fi/... in your browser's address bar. Never enter your login name and password into a site without this: those sites are scams.