The First Europe-China Workshop on Big Data Management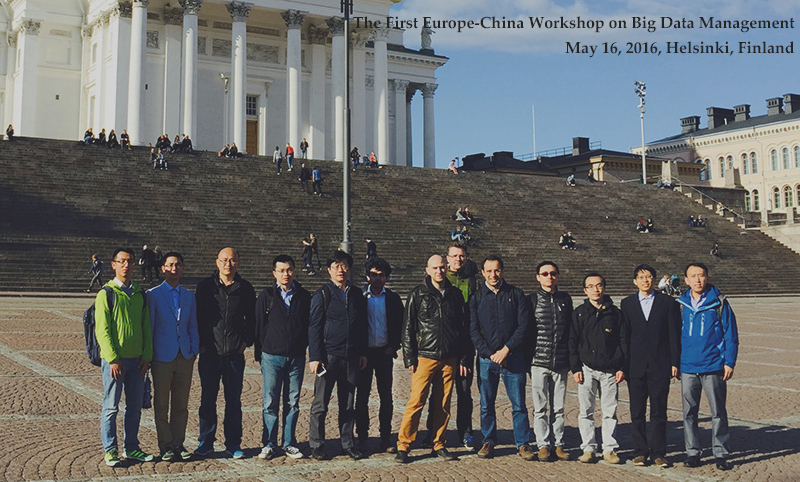 The first Europe-China workshop on big data management was successfully held on the 16th of May, 2016 at the Department of Computer Science, University of Helsinki.
This one-day workshop organized by Prof. Jiaheng Lu (University of Helsinki), Prof. Xiaoyong Du (Renmin University of China), and Prof. Christian S. Jensen (Aalborg University, Denmark). The aims of this workshop were to gather experts in big data management to exchange views on cutting-edge data management problems and create opportunities for establishing new collaborations between EU and China computer scientists.
The local host Prof. Jiaheng Lu delivered the opening speech and the department head, Prof. Sasu Tarkoma introduced the research achievements of the department. Then ten speakers gave high-quality talks, which covered diverse topics on big data management, such as big data implementations, big data cleansing, spatial data, social media data, cognitive data, cloud data, graph data, streaming data and real-life examples for big data. The invited speakers were Dr. Mohammad Hoque (University of Helsinki), Heikki Hämäläinen (Eficode Oy, Finland), Prof. Hua Lu (Aalborg University), Prof. Shuai Ma (Beihang University, China), Prof. Nikos Mamoulis (University of Ioannina, Greece), Prof. Jianliang Xu (Hong Kong Baptist University), Prof. Ge Yu (Northeastern University, China), Prof. Demetris Zeinalipour (University of Cyprus), Prof. Xiaofang Zhou (University of Queensland, Australia and Soochow University, China) and Prof. Yongluan Zhou (University of Southern Denmark).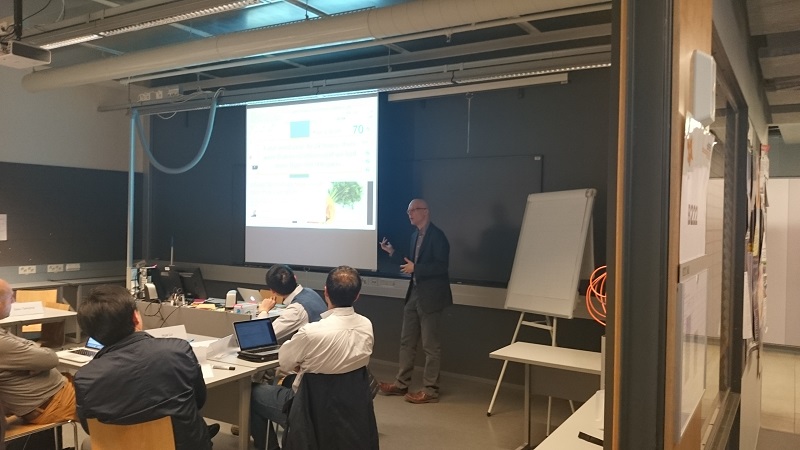 Photo 2: Prof. Sasu Tarkoma talked on the research at the department.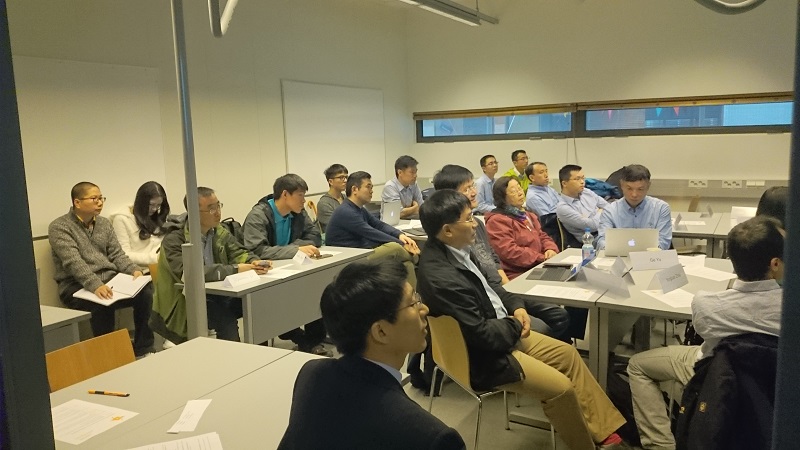 Photo 3: Some audience in the workshop.
Big data management is the organization, administration and governance of large volumes of structured, semi-structured and unstructured data. The goal of big data management is to ensure a high level of data quality and accessibility for business intelligence and big data analytics applications.
More than thirty professors and students joined this workshop. The organization of workshop was assisted by PhD students Pengfei Xu, Heli Helskyaho and Chao Zhang. The presentation topics and slides about this workshop can be found at http://udbms.cs.helsinki.fi/BigData2016/.
Created date
17.06.2016 - 11:05