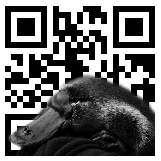 Project plan
1. Introduction
Physical access control to events, such as conferences, workshops and concerts, is logistically a time-consuming task. This project implements a system for access control, based on 2D-bar codes. The basic idea is that the customer gets access to an event and gets a access-granting 2D-bar code. The printed document with the bar code can then at the physical access control site, be checked with a standard laptop and webcam.
2. Vocabulary
2D-barcode - a 2-dimentional QR (quick response) code
Client (in the scape of this project) - a computer equipped with a web-camera running a software reading 2D-barcodes and associating recognized codes to tickets payed in advance.
Server (in the scape of this project) - a computer storing user registrations and ticket data. A backend for client queries.
Mercurial - a distributed concurrent version system
3. Project Organization
Software development team
Lauri Heino (Kaima)
Lauri Hyvärinen (Rod)
Mikko Mäkipää
Matti Palosuo
Lotta Söderholm
Instructor
Client
4. Risk Analysis
Client speed and reliability
Server reliability
Schedule
5. Project hardware & software requirements
The software and hardware requirements are set as following:
5.1 Software
Client

OS
User space

2D barcode reader

barcode reader library
client-server interface

Server

Design
Features

Ref. number generation
Ref. number validation/null validation
Event creation/deletion/modification
Event status

Tools
5.2 Hardware
Client

Webcam
PC
Network connection
Server

PC with LAMP (Linux / Apache / MySQL / PHP) software installed
Network connection
6. Size & cost estimates
7. Project / team division
Lauri Heino

Client programming
(Client) Unit Testing
Client user manual

Lauri Hyvärinen

Client programming
Client-server architecture design
Protocol design
Event cache design

Mikko Mäkipää

Server programming
Protocol design
API documentation

Event generation API
Client-server API

Event cache design

Matti Palosuo

Client UI Design
Server Design
Wiki/web maintainer
Server user manual

Lotta Söderholm

Server programming
Testing

Testing Plan
Regression Testing
Test Manager?
Nobody/everybody/your mom

Support document
Final document
Requirements document
8. Project schedule (preliminary)
Week 1 (12.-18.1.09)
Week 2 (19.-25.1.09)

Project plan ready, starting with the requirements analysis
Start server design

Week 3 (26.-1.2.09)

Start Requirements analysis
Server prototype design
Client prototyping
Start UI design
Mercurial setup ready
Start client technical specification
Start protocol design

Week 4 (2.-8.2.09)

Preliminary requirements analysis
Start design document
Client prototyping
UI design

Week 5 (9.-15.2.09)

Start client technical specification
Finalize server design
Client prototyping
Finish Server UI design

Week 6 (16.-22.2.09)

Client design
Client prototyping
Start client programming
Start server programming
Finalize database

Week 7 (23.-1.3.09)

Finish client technical specification
Finish protocol design
Server programming
Client programming
Finish Client UI design
Finishing the requirements analysis

Week 8 (2.-8.3.09)
Week 9 (9.-15.3.09)

Server programming
Client programming
Finish design document

Week 10 (16.-22.3.09)

Client programming
Server programming
Regression Testing

Week 11 (23.-29.3.09)

Starting with integration and system testing
Finish server programming
Regression Testing
Design document review

Week 12 (30.3.-5.4.09)

Finish client programming
Unit testing
Stress testing
Regression Testing

Week 13 (6.-12.4.09)

Unit testing
Stress testing

Week 14 (13.-19.4.09)

Unit testing
Stress testing
Demo

Week 15 (20.-26.4.09)

Unit testing
Stress testing

Week 16 (27.-3.5.09)
9. Follow-up and reporting procedures
Reporting the recent & ongoing activities at weekly meetings (and on irc?)

Comparison of the current status and the plan
Monitoring the risks
Possible re-scheduling etc.

Reporting to the customer?