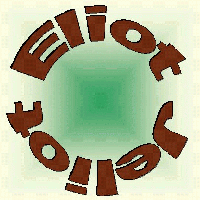 The Jeliot server has been moved to the University of Joensuu. The current address is http://cs.joensuu.fi/jeliot/. If you have any questions, please contact Niko Myller.



Introduction
The algorithm animation environment Jeliot allows a web user to visualize his own algorithms, written in Java(tm), over the Internet. Jeliot is based on self-animating data types: the user selects the visualized data objects of the source code, and Jeliot produces the animation automatically. This animation can then be viewed through the browser of the user.

To use Jeliot one has to have a browser that supports Java. Some knowledge of Java is useful when writing an algorithm, but basic programming skills in C should be enough.

The conference paper

gives an introduction to Jeliot.
---
AAPS Home page  |  Eliot  |  Jeliot  |  Excel animations


---