Petri Kutvonen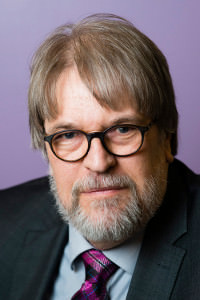 Information Technology Manager and Head of the Computing Facilities Group · Department of Computer Science · Faculty of Science and Process Manager of the IT for Science Group · University of Helsinki · Helsinki · Finland
Short CV
I have been working for the University of Helsinki since 1975. With my late friend Ilkka Haikala we accomplished numerous interesting projects, including a graphical LISP-system (LISP-G) for the DEC PDP-15 written mainly in FORTRAN IV; a text processing system called REPORT/EDIT which was used to produce many documents and theses at the department; creation of university's first online exercise and exam accounting system CISARS; and enhancement of a B6500/B6700/B7800 system simulator to enable it to run many major Burroughs large systems software and instrumented it to collect memory reference strings, which led to many studies of program behaviour in memory hierarchies 1978–1988. Another major achievement was the design and implementation of the operating system MOPO for the NOKIA MIKKO 3 minicomputer in 1980–1984.
Some other interesting events during my career include participation in the introduction Internet to Finland in 1987–1988 and operating one of the first DNS name servers in Finland (which continued to function as root server for the FI domain for over 20 years); acquisition of our first larger departmental server, Ethernet, and an archipelago of SUN workstations in 1988, "supervision" and grading of Linus Torvalds's master's thesis (LINUX - A PORTABLE OPERATING SYSTEM) in 1996; transition from the SunOS UNIX environment to Linux and the introduction of three departmental Linux distributions (CSL1, CSL2, and CUBBLI) during the years 1995–2008; our "Netbook for every New Student" project since 2008; and the acquisition and deployment of the departmental super computer clusters UKKO in 2009–2010 and UKKO 2.0 in 2016–2017. I was awarded as Knight of the Order of the White Rose by the Finnish president Sauli Niinistö on 6 December 2012.
I am married to Lea Kutvonen and we have one daughter.
Contact Information
Phone: +

358 2941 51126

(calls transfered to mobile)
Mobile/SMS: +

358 50 415 1705

Fax: +

358 9 876 4314

(unattended)
Postal address:
Department of Computer Science
P.O. Box

68

(Pietari Kalmin katu

5

)
FI-

00014

University of Helsinki, Finland
Visiting address:
Exactum, office A

211

, Pietari Kalmin katu

5

,

00560

Helsinki

If you want to send me something confidential please encrypt your file with this crypt-app before sending and relay the key out-of-band (e.g. send it as a text message).
Professional Interests
Operating Systems, Distributed Systems, Open Distributed Processing, Computer Architecture, Programming Languages, Parallel Programming, Multi-core Architectures, Open Standards, Linux, Unix, IT Service Management, Security Management, Cryptography, IT Management, Gadgets, IT Infrastructure, Mobile Computing, Cloud Computing, Open Source.
— Last edited December
2018
—