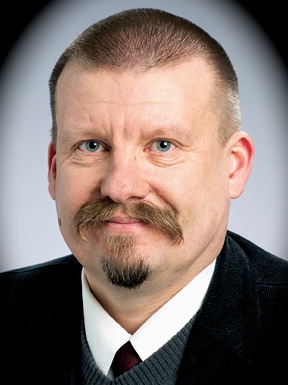 Petri Myllymäki is a full professor at the Department of Computer Science of University of Helsinki, Finland, specializing in artificial intelligence, in particular machine learning. He is currently the Director of the Helsinki Institute for Information Technology (HIIT), and the Director of the Helsinki Doctoral Education Network in ICT (HICT). He is an Ellis Fellow at Ellis Unit Helsinki, and works as the vice-Director of the Finnish Center for AI (FCAI). In ELLIS, Myllymäki is the Director of External Relations.

Prof. Myllymäki has over 30 years of experience in research in artificial intelligence, and he has published over 150 scientific articles in various areas including fundamental regularization and optimization issues related to machine learning, Bayesian networks and other probabilistic models, clustering, data visualization, information retrieval and other applications of machine learning methods. He is a co-founder of Ekahau Inc., BayesIT Inc., Cloud'N'Sci Inc., Sightful Inc., Sprint.ai and Etsimo Inc., and has also been responsible for numerous applied research projects, and his industrial co-operation has lead to a number of fielded applications and patents.

Myllymäki has been an editorial board member, program chair, committee member and reviewer for numerous international scientific journals, conferences and organizations. He has served as a member of the National Expert Group on AI and Digitalization, a working group of the national AI strategy initiative, the steering group of the national AI Programme AuroraAI, the national expert group on EU Cluster 4, the University Collegium of University of Helsinki, the Board of Directors of the Nokia Foundation, the Board of Directors of the National IT Center for Science (CSC), the Board of Directors of the ADRA PPP. He is a member of the Finnish Academy of Technology and the Finnish Academy of Science and Letters.