Kircher: Antidotum Tarantulae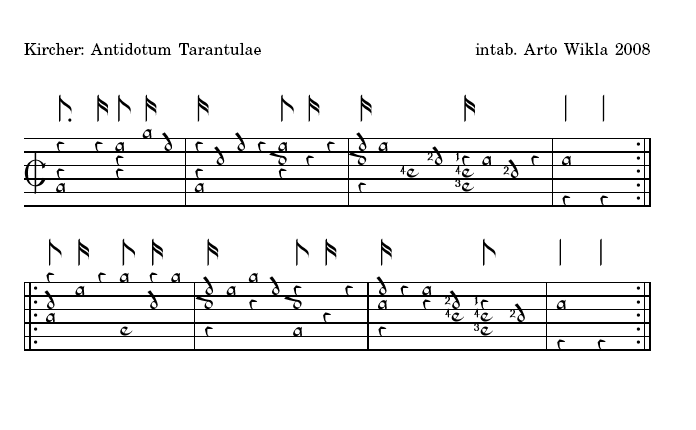 Many thanks to Diego Cantalupi for decrypting me the music of this Antidotum!


In April 2008 I made a low quality webcam video as a "direct shot", of my intabulation of this Antidotum Tarantulae to the Google Video: see Antidotum.

Latest update 1.4.2008 / Arto Wikla 21.2.2008.



(by WebCounter)