Secure Systems Group
People
Former members now with Aalto Secure Systems group
Former members
Research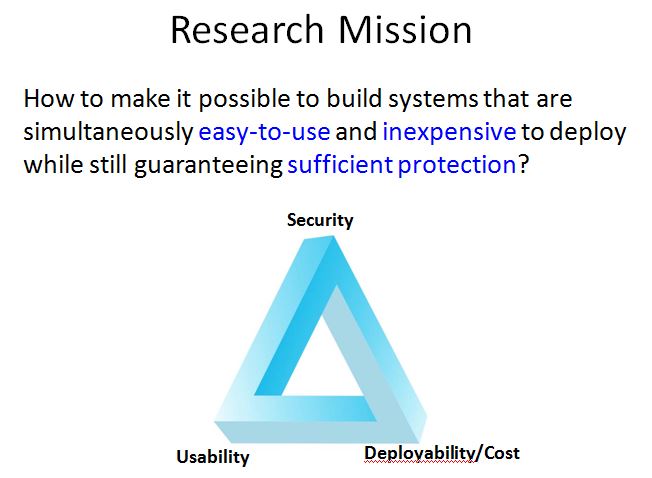 Our current research topics: Contextual Security, Using social graphs for security/privacy, Mobile platform security.
More details: Secure Systems Brief Overview
Active projects: Secure Systems projects
Helsinki Area Secure Systems Collective
The Secure Systems group at UH is part of the Helsinki Area Secure Systems Collective.
ICRI-SC
Intel Collaborative Research Institute for Secure Computing (ICRI-SC) in Helsinki is centered around our group.
Secure Systems Group in the press
Supervision
If you are a student at the department interested in working with me, take a look at the special assignment topics and MSc thesis topics we are currently offering in the Secure Systems group.

News: If you are interested in doing your MSc thesis with one of our research collaborators (University of Padua or TU-Darmstadt) as part of a student exchange program, remember to Erasmus Student Exchange.
Useful Resources
Group internal