Scottish Suite by Master Leslie of the manuscript Balcarres
Arto Wikla 31.8.2013
This "suite" contains all these 5 pieces by "Master Leslie" or "Mr. Leslie" to baroque lute in the "normal" d-minor tuning, in the Scottish baroque lute manuscript "Balcarres Lute Book".
I have a recorded a video of this set of pieces in YouTube, see http://www.youtube.com/watch?v=HsbOz3mlaMw.
The "suite" has been combined of my recordings of the single pieces. There are Links to the separate parts in the information of the whole suite in the Youtube.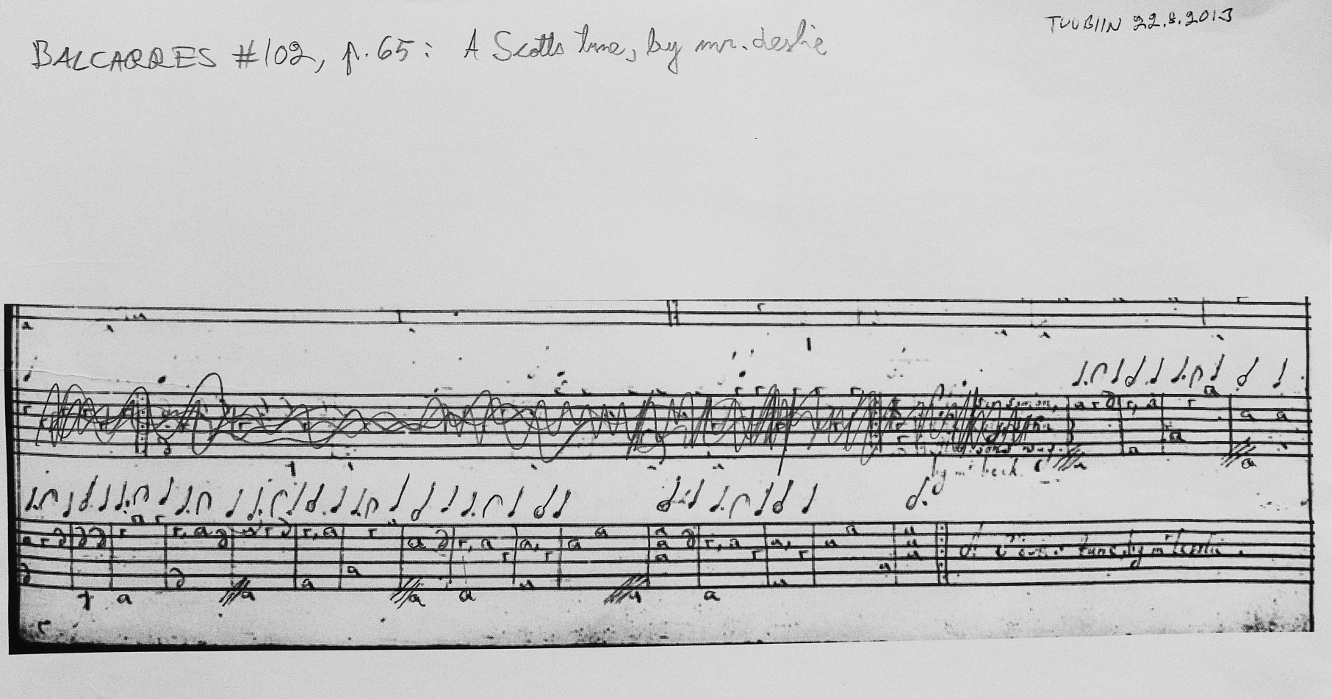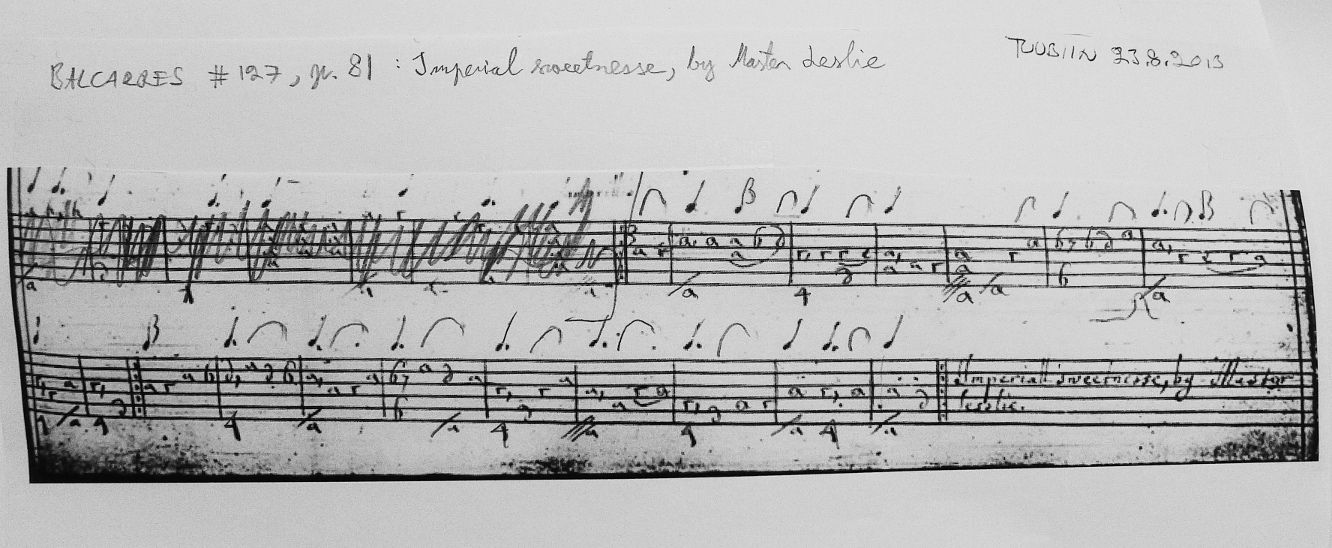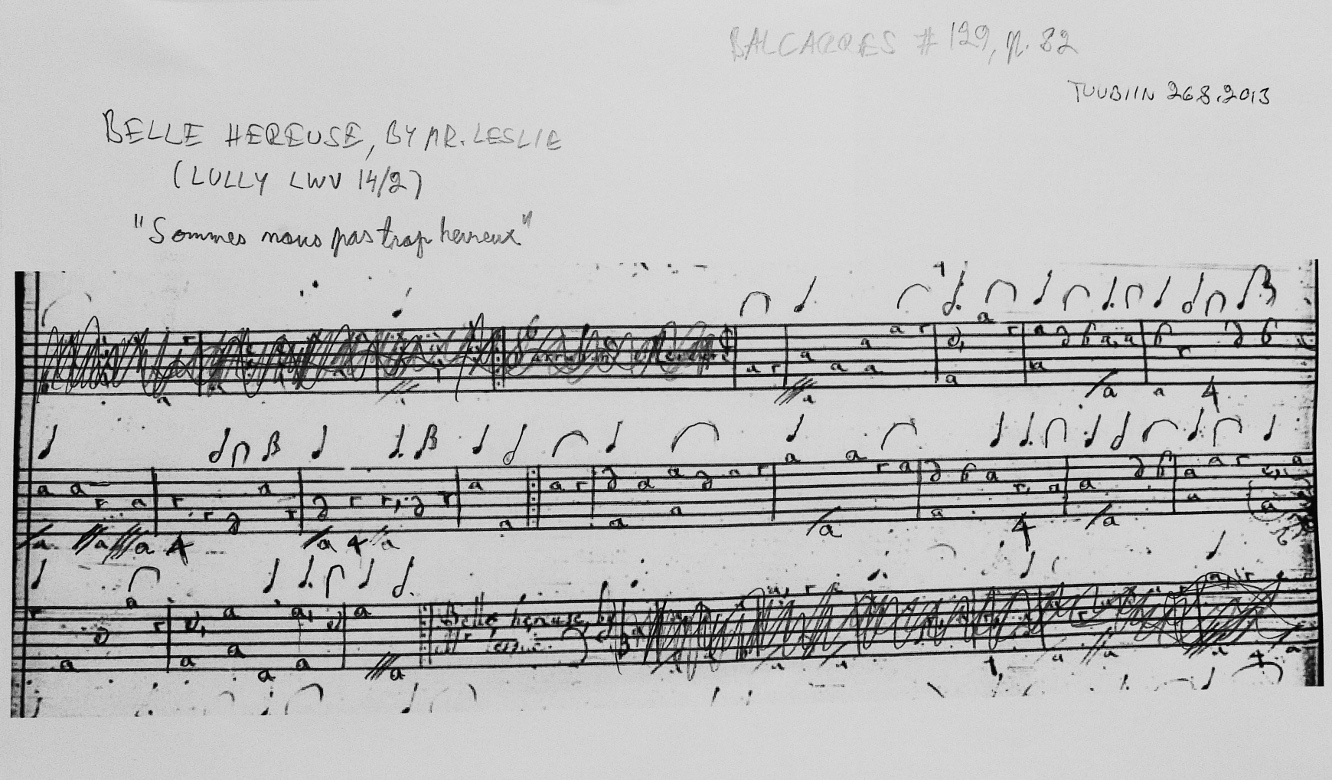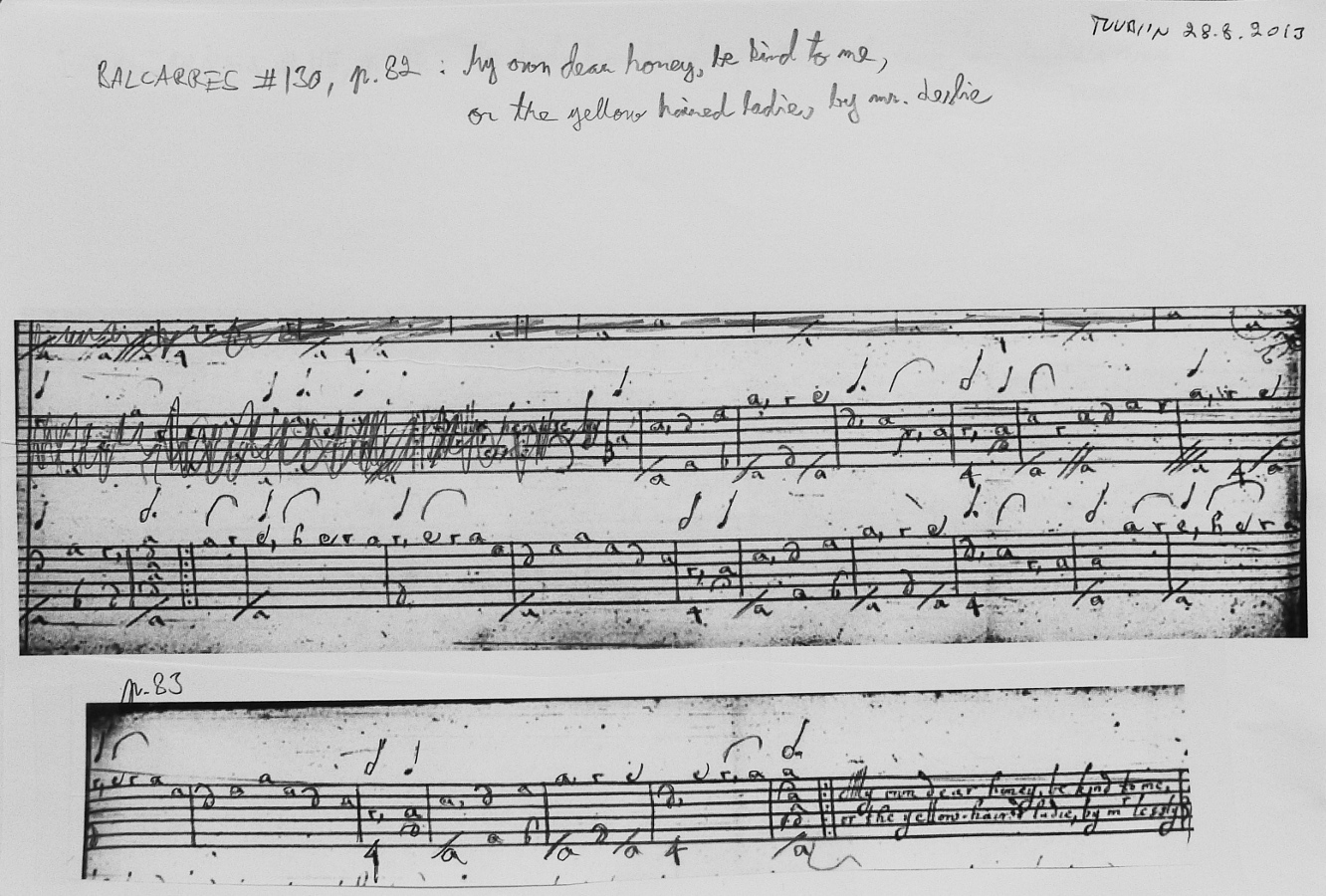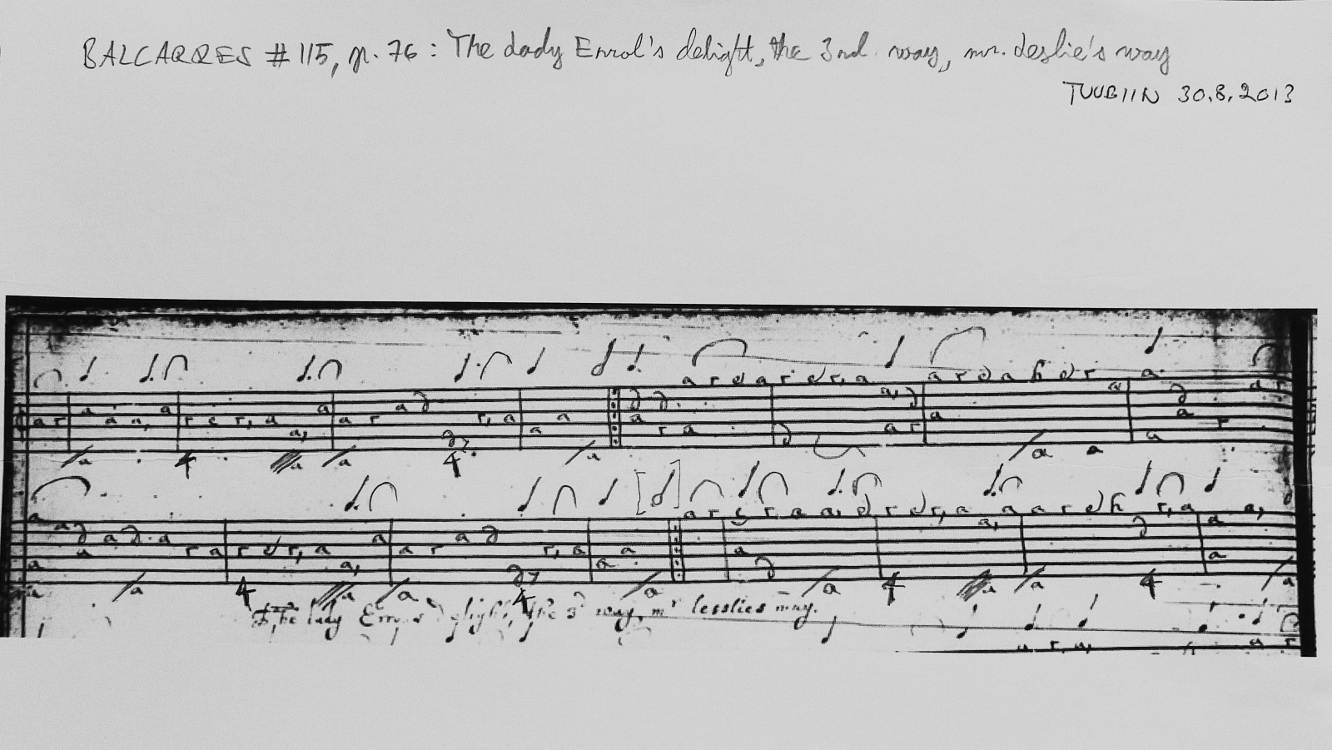 My page 11-course lute music — kind of learning project, started in 2010
---

by WebCounter
(31.8.2013)