Suite in f-minor, US-Danby
Arto Wikla 10.2.2012
This suite in f-minor comes from the ms. "My Lord Danby's Lute Book", pp. 41-46 (Rochester, NY, Eastman School of Music, University of Rochester, Sibley Music Library).
I have a recorded a video of these pieces in YouTube, see http://youtu.be/yhYSNQgI9jE.
The suite has been combined of my recordings of the single pieces. Links to them below.
Tuning of 11-course baroque lute: 9th —> Eb, 10th —> Db.
Allemande Le triste depart (p. 41-42)
http://www.youtube.com/watch?v=SI19rPe8eZA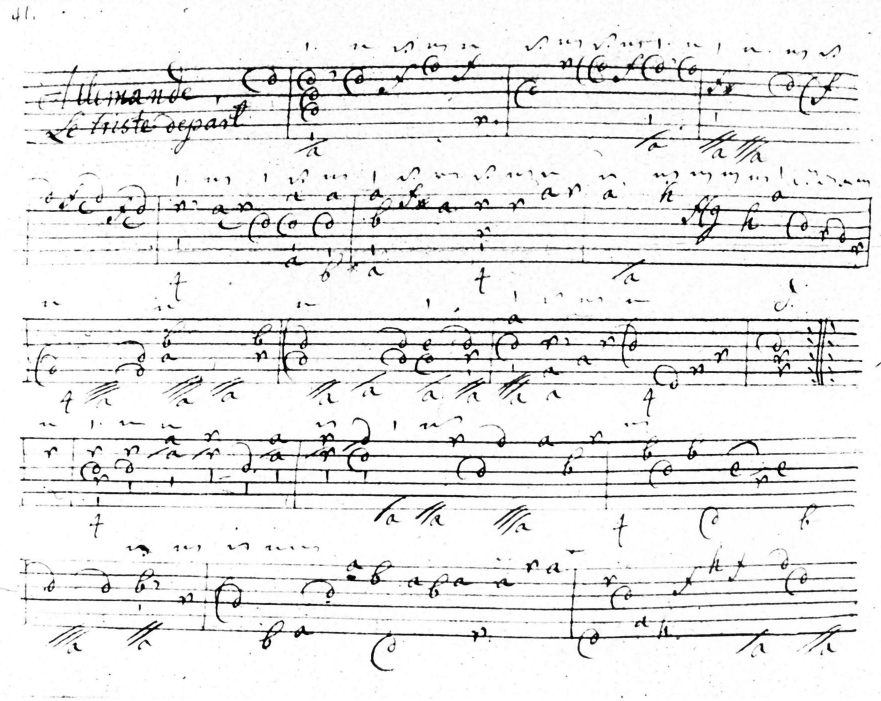 Courante (p. 43-44) and Sarabande (p. 44)
http://www.youtube.com/watch?v=udkHrmV38w0 and http://www.youtube.com/watch?v=p736Wnv3Uic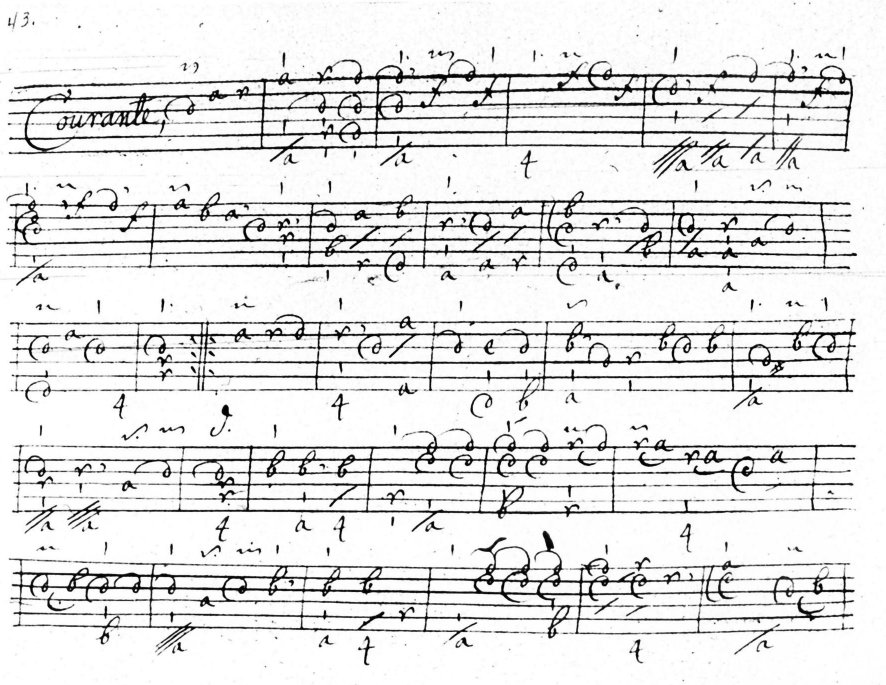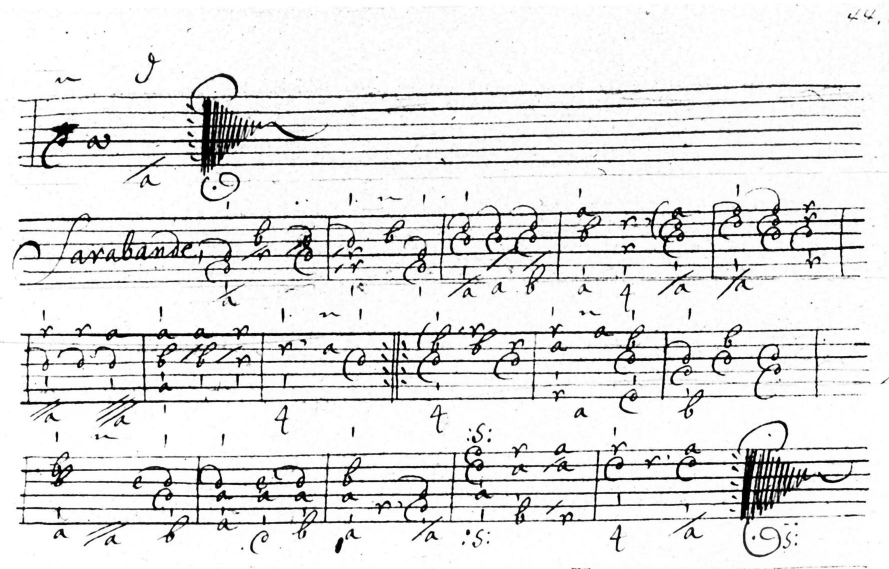 Gigue (p. 45-46)
http://www.youtube.com/watch?v=BCxRmUW8XFk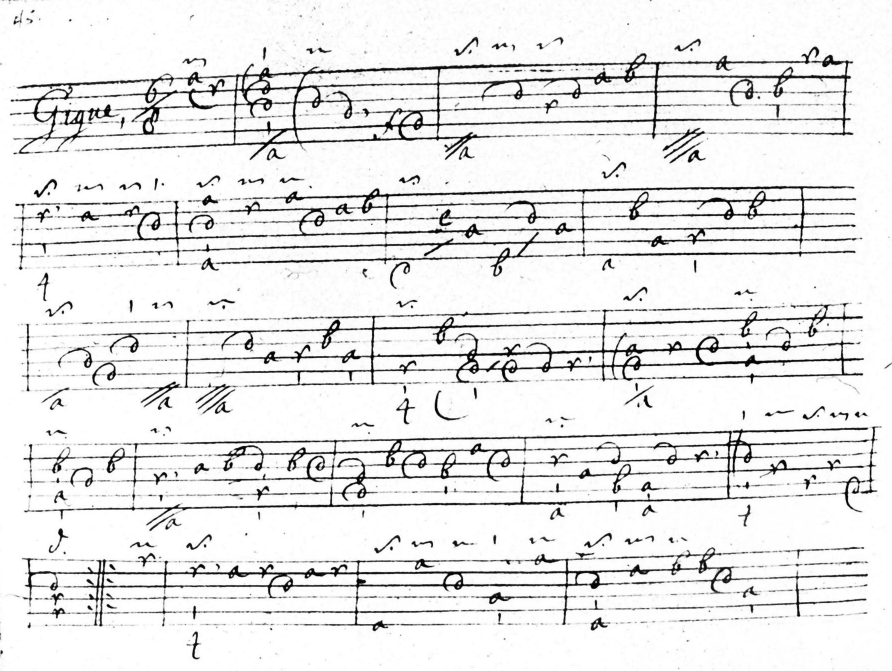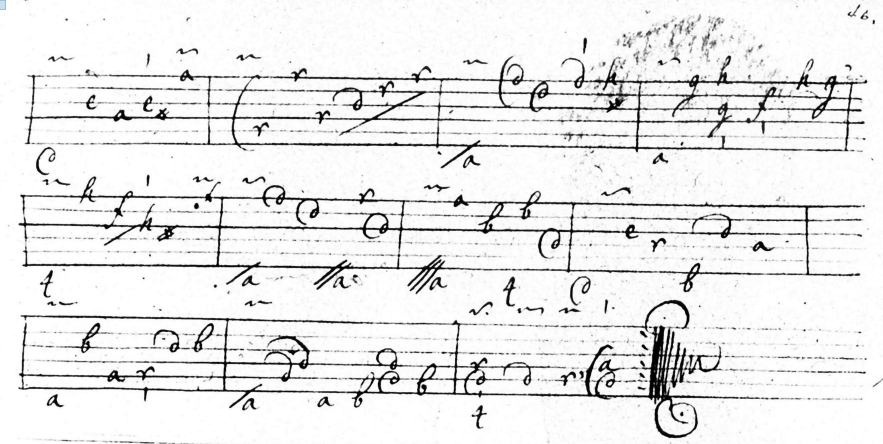 ---
My page 11-course lute music — kind of learning project, started in 2010
---

by WebCounter
(10.2.2012)