Discovery group: Data Mining for Pattern and Link Discovery
Discovery Group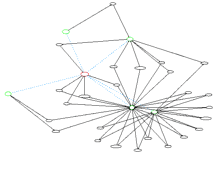 Science. The Discovery group develops novel methods and tools for data mining and computational creativity. Our focus is on algorithmic methods for discovering links and patterns in data and on their use in creative systems.
Art. The Discovery group contributes to art in various computational or computer-supported forms, from computer poetry to sleep musicalization to humor, in collaboration with artists.
Practice. The Discovery group also puts its research into practice.
The group. Learn more about us.