Hecse - Helsinki Graduate School in Computer Science and Engineering

Hecse
Applications 2010
Admission (general information)
Students
Alumni
Supervisors
Support teams

Autumn School 2010
Courses and Events
Travel stipends






Organization
Figsit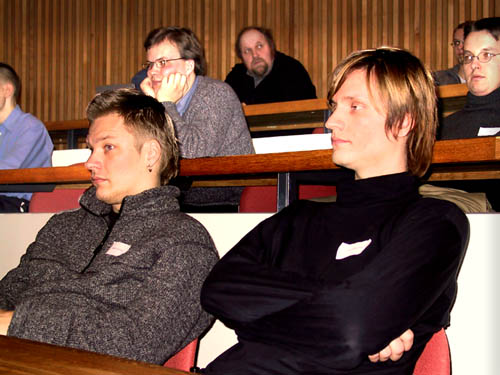 Student applications 2009
There are usually very few funded positions offered in Hecse's calls.
In the call of 2009, Hecse is offering 7 funded PhD positions. In addition, adjunct positions (without funding) may be offered.
Important dates
15 May 2009, 3:45pm (EET): Deadline for pre-applications
14 August 2009: Full applications can be submitted
18 September 2008, 3:45pm (EET): Deadline for full applications
3-5 November 2009: Notification of accepted applications
Full applications
Full applications can only be submitted by applicants with a committed supervisor in Hecse. Applications are submitted electronically and should include the following parts.
a filled-in application form
a PhD studies portfolio (in one pdf file, see description in FAQ) including

a letter of introduction
a curriculum vitae
relevant diplomas
transcripts of studies
an English language certificate
a research and study plan for the whole period of PhD studies including a financing plan
a publication list with contribution explanations
copies of at most three publications
In addition, the selected supervisor must submit a recommendation letter. At most two additional recommendation letters by other researchers may be submitted.

Please see the application FAQ for detailed information.
Steps for submitting an application
Registration if accepted
Accepted applicants must register for PhD studies at the university of their supervisor. For the registration, certified copies of diplomas must be submitted (translated into English if they are not in Finnish or Swedish).
More information
Please see the application FAQ or contact hecse-admin@cs.helsinki.fi or the coordinator directly at

Hecse Coordinator Greger Lindén
Room D242
Department of Computer Science
P.O.Box 68 (Gustaf Hällströmin katu 2b)
FI-00014 University of Helsinki
Finland

---
This file was last modified on 22 Sep 2010.