Hecse - Helsinki Graduate School in Computer Science and Engineering

Hecse
Applications 2010
Admission (general information)
Students
Alumni
Supervisors
Support teams

Autumn School 2010
Courses and Events
Travel stipends






Organization
Figsit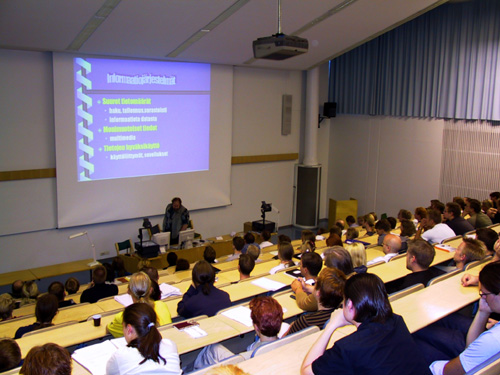 Education and researcher training in Hecse
Recommended courses The participating universities regularily offer an extensive selection of graduate courses, open to all students of Hecse. Each thematic area of Hecse has its own recommended courses.
Hecse special courses Every year, each of the three thematic areas will organize a short course (~4 ects) on a current topic. Distinguished foreign visitors will be invited to give these lectures.
Special courses of host universities The host universities offer similar special courses for PhD students in the research areas of Hecse.
Research seminars The host universities and HIIT organize several research seminars yearly, many of them led by long-term foreign visitors to the units.
Lectures by visiting scientists The units host a large number of academic visitors to research groups in Hecse, and the guest lectures are an important component of education. The costs are covered by the host universities.
English courses for researchers Hecse will continue offering English language courses primarily for new PhD students. The course aims at improving the presentation and communication capabilities needed in international meetings and collaboration.
Hecse summer/winter school Hecse will annually organize an intensive 2-3 day summer (or winter) school, some of them as national or international collaboration. The summer schools have some invited presentations by expert speakers, and numerous student sessions. All Hecse students are invited to participate.
Network of Finnish graduate schools in computer science Hecse is aiming to establish a national network of Finnish graduate schools of computer science, to start in 2007. The network will provide wider training opportunitiesfor their students, high quality joint events, quality control and improvement, and peer support for both students and supervisors.
This file was last modified on 22 Sep 2010.